Battered-Fried Pearl Onions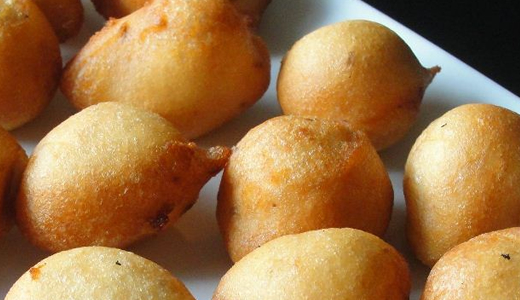 Ingredients
2 - 10 oz. Packages Pearl Onions
2 Eggs, Separated
1 1/4 cups Buttermilk
1 1/2 tsp. Vegetable Oil
1 1/4 cups Flour
1 tsp. Salt
1 1/4 tsp. Baking Powder
Oil for Deep-Frying
Instructions
Beat egg yolks and add buttermilk, vegetable oil, flour, salt and baking powder, beating until well blended.
Beat egg whites until stiff. Fold into batter.
Dip peeled onions in batter and fry in deep fat (375°) until golden. Cool on paper toweling.
Place onions on trays in one layer. Freeze until firm. Pack into bags and return to freezer.
To serve, remove desired amount of onions. Bake unthawed at 350° for 5 minutes.
Sprinkle with salt, if desired.
http://magicvalleygrowers.com/battered-fried-pearl-onions/